We found St Lucia to be very unsafe and crime against cruisers is rife. We have heard of so many incidents and we have only been on the island for a month. We were at this point very keen to leave the island.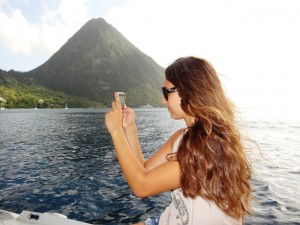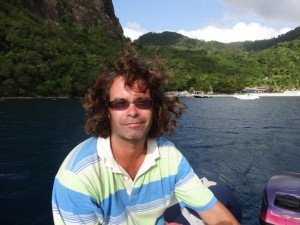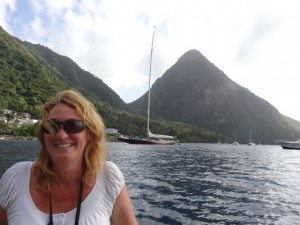 Sadly whilst anchored at Soufriere we learnt of the tragic murder of a cruiser in Vieux Fort, the next stop and last customs clearance place on the island. Vieux Fort had a bad reputation for theft so we had intended to give it a miss.
Soufriere wasn't great. It was a hassle as St Lucia always is and the place feels threatening. Going onshore was a last resort and we were pleased to be cruising in company with David and Ann-Marie on ARC yacht Calypso.
We would have liked to have taken a taxi to the famous Landau Hotel between the Pitons but as sson as that was suggested the hassle factor went through the roof as the whole town started searching for a taxi – anyone with four wheels was suddenly a taxi driver. We decided to leave town and return to our mooring.
The area around the Pitons is very picturesque but be prepared to be constantly hassled by boat boys. Snorkelling is said to be good in this area, so Doyle's guide says, but most of the coral is dead, the water is not that clear and fish are few.
Word is Benny runs the bay – you can call him 24/7. We went to Benny's only to find it shut and no sign of life. Returning the next day all was good and we were splendidly looked after by Murphy. The pictures show some of the restaurant murals.