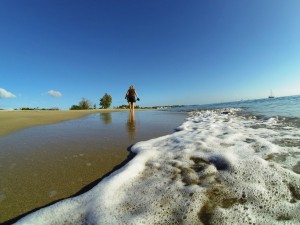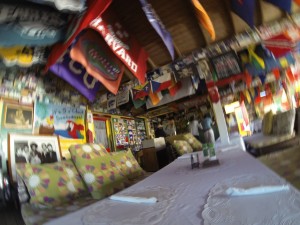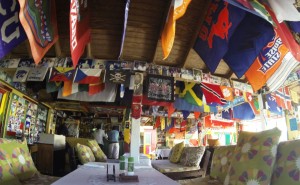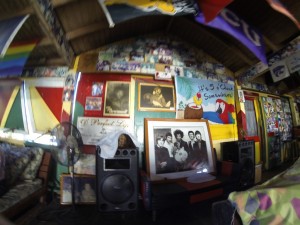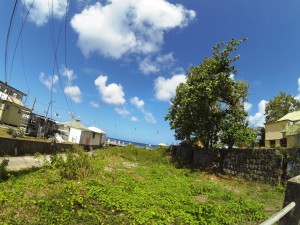 Well not really. (Aka Land of the Flies).
Firstly there is the issue of arrival arrangements whereby a yacht of under 80 feet is supposed to tie up to a yellow quarantine buoy until customs is cleared. We arrived at night and after crawling along parallel to the coast we did in fact find a yellow buoy and made fast. That was beginner's luck for in the light of day we could see that we happened to have picked up not only the one buoy in the bay but it also happened to be yellow! And we had missed the many unlit ferries, fishing boats and small craft anchored around.
Here we are on Nevis, a tiny island with a population of 10,000 in 1750 and 10,000 today. Cute town, everything is on a small scale, and it's a relatively friendly place to walk around.
Despite the bright sunny morning, bone dry roads and traffic that moves at 15mph when it gets going there was a car crash at the crossroads. The lady jumped from her car and said 'it's all my fault'. If only things were that simple back home.
We tendered ashore and strolled along the beach. On our return we stopped by at Sunshine's, ranked as No.10 best restaurant on the island. Not sure where the sun was supposed to be coming from because old Sunny couldn't be bothered with much, the waitress was lying prone across a bench sleeping staring skyward, and the last thing the local posse wanted in their joint were a couple of tourists. It felt like it was end of season, they had had enough and wanted their island back.
It's true there is hardly a boat on the move now and we can sail miles without seeing another vessel so the islands have a different feel to them.
Never been troubled by flies until Nevis when suddenly there they were in the saloon, on land, everywhere. Yet at St Kitts a few miles across the water there were none; even our stowaways left us. Nevis has a fly thing going on.
Below is a slave shipment manifest and a record of the population mix at the time.